AFX CEO Bill Kirk was born and raised in the Rubber City, Akron, Ohio. Bill graduated from Akron's Buchtel High School and is a parishioner at that city's St. Sebastian church. Bill delivers extensive sales experience, combined with business technology experience and a passion for community service. AFX is leveraging a common business expense to create a community of caring individuals who consciously support those in need.  I encourage everyone to LOOK for and create a socially conscientious movement within our business activities.  "Why can't good business be combined with good deeds?"  I have built my business on this concept.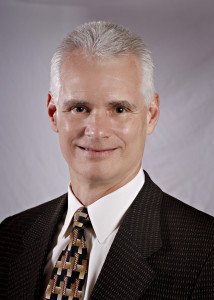 Bill Kirk, CEO, was an academic, basketball, baseball and football standout at Akron's Buchtel High School, earning an opportunity to continue his football career in college, at Yale University. A member of three Ivy League football championship teams as a defensive lineman and graduating from Yale with a degree in business in 1982. He has been involved with advanced telephony systems for almost a decade as an early partner in the hosted virtual number company, OnlyOne. OnlyOne later became Single Number Communications, of which AngelFAX is an extension. His sales vision, relationship development strength and powerful personal work ethic allowed him to forge the promising OnlyOne technology into a successful business even as others fell away from the concept. He is married to Kathy and has two children, a daughter, Lyndsey and a son, Miles.
The Socially Conscientious Enterprise model that AngelFAX promotes through its corporate reinvestment efforts is grounded in a vision that sees all too clearly the hardship experienced by far too many in this nation and abroad. Make the easy switch to AFX and designate the nonprofit YOU wish to support .